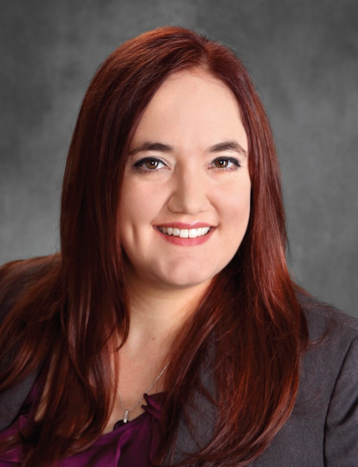 Senior Broker Associate | Realtor® Hammond Residential RE
Hammond Residential RE
826 Boylston Street
Chestnut Hill, MA 02467
Email Phone: 617-388-7897

About Brenda
Brenda van der Merwe has been an active real estate broker in the Boston area for the past fifteen years, and in that time has developed lasting relationships and extensive experience with her clients, listing and selling homes not only in the existing single-family and condominium markets, but also in the fields of luxury homes and new construction. She has worked intensively with clients on condominium conversion projects with multi-family homes, investment and income properties of all types, and she has been instrumental in assisting many investors and new developers build their portfolios. At the same time she thoroughly enjoys helping many first-time home buyers enter the market.
Brenda has also recently assisted members of the Boston Red Sox to buy and sell homes in the greater Boston area. She has worked with attorneys, doctors and chiefs of surgery at various hospitals in the Boston area, Google executives, CEOs of major global multi-national companies, and many professors and educators tenured at local area universities. While Brenda's primary focus is Newton, Brookline and Chestnut Hill, she has also sold a tremendous number of properties in the surrounding communities of Boston, Belmont, Arlington, Watertown, and Cambridge, helping her clients in the communities where they wish to sell and buy. In addition, Brenda has over eighteen years' experience as a landlord in the Boston area.

As a seasoned broker with fifteen years' experience and over $150,000,000 in sold properties, she has managed successful transactions for both buyers and sellers in many communities around the Boston area. With her multi-faceted marketing strategies, analytical approach to both buying and selling, ambitious production levels, and engaging personality, she has a proven track record as a top producer in the Boston area, with an average sales volume in the top 1% of agents.
Brenda's strengths lie in her ability to appropriately price properties, using an analytical approach that provides the consumer with local area data, property absorption levels, comparable sales, and investment calculations to determine the value of a property. She is honest, an experienced and strong negotiator, and provides her clients with a level of service that includes constant communication via email, phone, and text messaging. She has immediate access to contractors, inspectors, attorneys, and service providers of all types for recommendations, should a client need this during the transaction process. She is at the forefront of digital advertising using Facebook, television ads, 3D videos and floor plans, aerial photography, and featured listings on websites like Zillow.com, trulia.com, newyorktimes.com, wallstreetjournal.com, mansionglobal.com, luxuryrealestate.com and Realtor.com.

Brenda is also a professional violinist who performs in the Boston area, and has concertized in such venues as Carnegie Hall, Boston's Symphony Hall, and at the Tanglewood Music Center. She was the founding violinist/violist for the Xanthos Ensemble, and has regularly performed chamber and solo works by visiting composers, faculty and graduate fellows at Brandeis University, Boston University, Wellesley College, New England Conservatory, Dartmouth College, with the Harvard Group for New Music, and the Fromm Players at Harvard. She has appeared in chamber music concerts with former members of the Mendelssohn and Brentano String Quartets, and has appeared in concert with the Boston Ballet Orchestra, Opera Boston, the Boston Modern Orchestra Project, ALEA III, the Boston Philharmonic Orchestra, the Pro Arte Chamber Orchestra of Boston, Arizona Opera, and the Tucson Symphony. She has performed with MidAmerica Productions' Chamber and Solo Music Series in Carnegie Hall's Weill Recital Hall, at the Warebrook Contemporary Music Festival, with the Walden Chamber Players, AUROS Group for New Music, at the Gaudeamus International Interpreter's Competition, with Guerilla Opera, and has appeared twice as a soloist in the Boston Cyber Arts Festival program for the Electronic Music Marathon at Brandeis University. She has also been a concerto soloist with the Tucson Symphony Orchestra. As a member of the Boston Modern Orchestra Project, she has recorded for Naxos, Chandos, Oxingale, and New World Records. Brenda was also featured on a CD of contemporary chamber music works recorded in Carnegie Hall and released on Clear Note Publications.
Brenda van der Merwe holds the Doctor of Musical Arts Degree from Boston University, where she studied with Bayla Keyes and was String Department Assistant. Her teachers and coaches have included Bayla Keyes, Peter Zazofsky, Yuri Mazurkevich, Nicholas Mann, Lukas Foss, Mark Rush, and members of the Peabody Trio and the Muir and Lydian String Quartets. She has been a member of the faculties of Music on the Hill Chamber Music Festival and Powers Music School, where she was named Chair of the String Department. She has also coached for the New England Conservatory Preparatory Division and adjudicated for their annual Concerto Competition. At the University of Arizona, she received a Master of Music as well as a Bachelor of Music, graduating summa cum laude with Honors.
Brenda has won several top producer awards documenting her levels of success as a real estate agent at her previous company, including the Chairman's Club Award (2013, 2009 and 2007), the President's Club Award (2011 and 2008), and the Internet Response Team Award (2013 and 2009). She is a member of the Greater Boston Association of REALTORS®, a member of the National Association of REALTORS®, and has achieved over $150,000,000 in sales in her career as a broker.
Brenda's Testimonials
"Brenda is a lovely person, very helpful, very knowledgeable! I was a first time buyer and she gave me advises and reminded important dates, also replied questions as soon as possible even on vacation or holidays. She even brought a gift for me at closing. Highly recommended."
Ding W., April 2014
"Brenda is THE best real estate agent I know. With her great knowledge and patience, Brenda helped me find my ideal condo and guided me through the whole process of buying. She knows exactly what is going on in the market and always meets my needs responsively, many times even without me saying it. I have pretty high standard and I can safely say she totally exceeds my expectation. She is also my agent for finding tenants. I trust her in all aspect of real estate transactions and I will [...]
Biao L., December 2017
"I would unconditionally recommend Brenda van der Merwe. I've known her for 6 years and would not consider working with anyone else. I've worked with Brenda since buying my first property - she was very professional, had answers to all my questions, was extraordinarily patient and really impressed me with her calm personality, and thorough knowledge of the business. I really felt at all times that she had my best interests at heart. Since that first property, [...]
Neil H.. October 2012
"My wife and I, along with my brothers, would like to thank you for acting as our agent in the successful sale of my mother's house over the past year - a job which turned out to be more involved and undoubtedly more frustrating than any of us anticipated at the start. We were impressed by your dedication to achieving a sale, with at least 18 open houses and 32 private showings before a serious buyer was found. The intricacies and complexities of this transaction made us appreciate [...]
Andy and Svetlana L., January 2017
"Brenda is a fantastic real estate agent who works very hard to help her clients find their dream home. We had worked with a number of realtors before committing to Brenda and found her knowledge and expertise to be superior. She truly loves her work and it shows!"
Daniel B., January 2014
"My husband and I have been looking for a house for 2 years. Once we met Brenda she made it happen in 2 days. Now we are happy owners of a beautiful house in Newton. Brenda is an intelligent, professional, detail-oriented broker. We are so fortunate to have found Brenda and strongly recommend her."
Sophia Vaulina, November 2016
"Our experience working with Brenda could not have been more positive. She made the process as stress free as possible. Communication was great. I have never meet a harder working realtor! We recommend her without hesitation."
Walter and Brenda Y., April 2017
"Brenda was fantastic to work with. She was extremely knowledgeable about the Boston neighborhoods down to the zip code. We were first time home buyers and Brenda was extremely helpful in answering all questions and walking us through the complicated and sometimes overwhelming steps of purchasing our first home."
Zeba J. and Lenin L., July 2018
"Brenda has been a GREAT pleasure to work with! She is so professional and truly cares about her customers so much. Without her, we wouldn't have this chance to successfully purchase our house and enjoy it now. My whole family admire her professionalism and dedication in this process that makes our dream quickly come true! In our house purchasing process, she tries her best efforts to understand our needs, brings new opportunities to us based on her knowledge and expertise, [...]
Tingliang H, November 2016
"My husband and I worked with Brenda on our first home purchase. From the start, Brenda was extremely responsive, knowledgeable and professional. She knows so much about the neighborhoods, which was invaluable to us as we were moving from another state. We could not be happier that we chose Brenda as our real estate agent -- She truly went above and beyond to make sure not only that all of our questions and concerns were addressed but also pointed out considerations that would never [...]
Heejin C. and Bryan K., May 2018